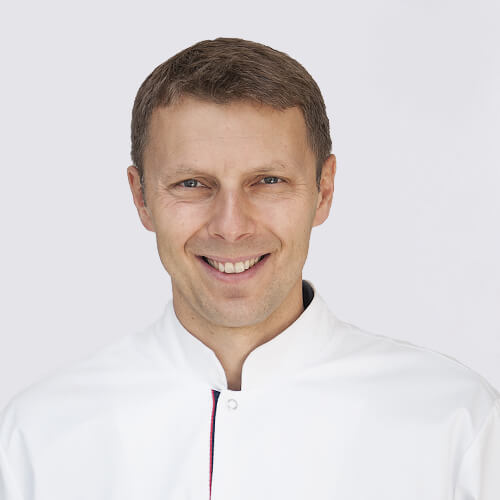 specialist in orthopaedics and traumatology
Specialist in orthopaedics and traumatology. He graduated from the University of Medical Sciences in Poznań in 2000 and passed his specialisation examination in 2008.
He performs procedures such as knee arthroscopy, including ligament reconstruction, hip and knee replacement, hand surgery (carpal tunnel and trigger finger release, ganglion cyst removal), as well as fixations of upper and lower limb fractures.
He trained at Clinique Chirurgicale Victor Hugo in Paris and at Reinier de Graaf Gasthusl in Delft near Amsterdam. He took part in a number of courses and symposia both in Poland and abroad.
He performs ultrasound examination of hips in newborns and infants.
Office hours
Specialist Clinic Orthopaedic

Friday 8 – 10 am