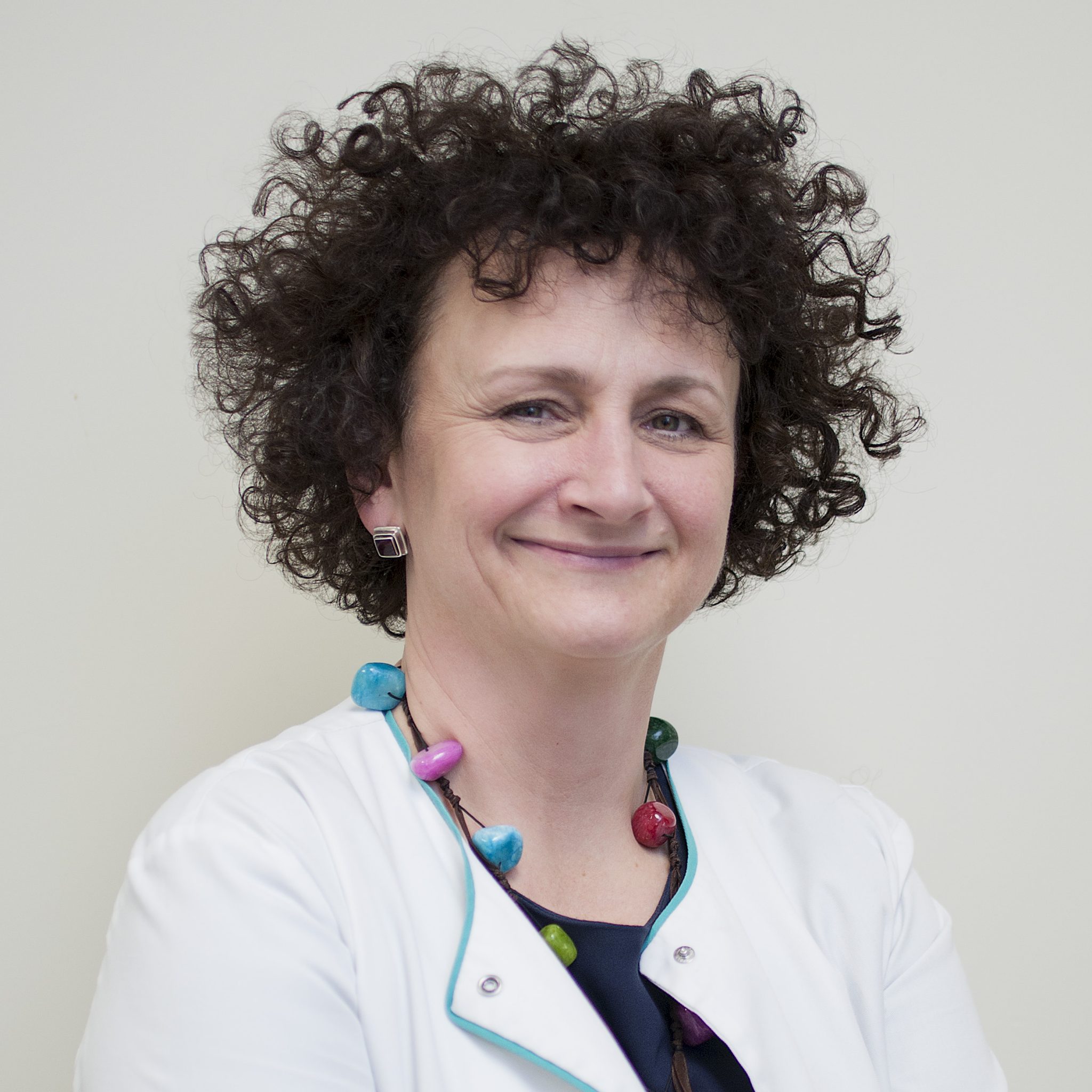 gynaecology and obstetrics specialist
Gynaecology and Obstetrics Specialist with 26 years of experience. She has worked in the Gynaecology Teaching Hospital of the Poznan University of Medical Sciences and the Holy Family Hospital in Poznan, where she gained clinical experience. She also worked in Gynaecology and Obstetrics departments of hospitals in Złotów, Szamotuły and Nowy Tomyśl. She has been Head of Gynecology and Obstetrics in Oborniki since 2014.
She graduated from the I. J. Paderewski Academy of Music in Poznań. She has been an academic lecturer for many years. Author and co-author of over 60 publications in the field of gynaecology and obstetrics. Her doctoral thesis on experimental endicronology was awarded the Poznan University of Medical Sciences Rector's Prize. She was awarded the Polish Ministry of Health Award for her series of experimental works on thymus lesions in pregnant women. She participated in Phase III and Phase IV clinical trials, also as the principal investigator. She has authored expert reports on efficiency and safety of medicine use.
Her interests include pelvic floor dysfunction (female genital prolapse, urination disorders). She has completed numerous training programmes in Poland and abroad in the field of diagnostics and treatment of urinary incontinence, overactive bladder and surgical urogynaecology (Warsaw, Lublin, Łódź, Gdańsk, Szczecin, Amsterdam, Nice, Lisbon, Berlin, Prague, Jicin).
She is a member of the Polish Society of Gynaecology and the Polish Society of Aesthetic and Reconstructive Gynaecology.
Office hours
Specialist Clinic Gynaecology

Monday 4-7 pm
Wednesday 8 am-7 pm