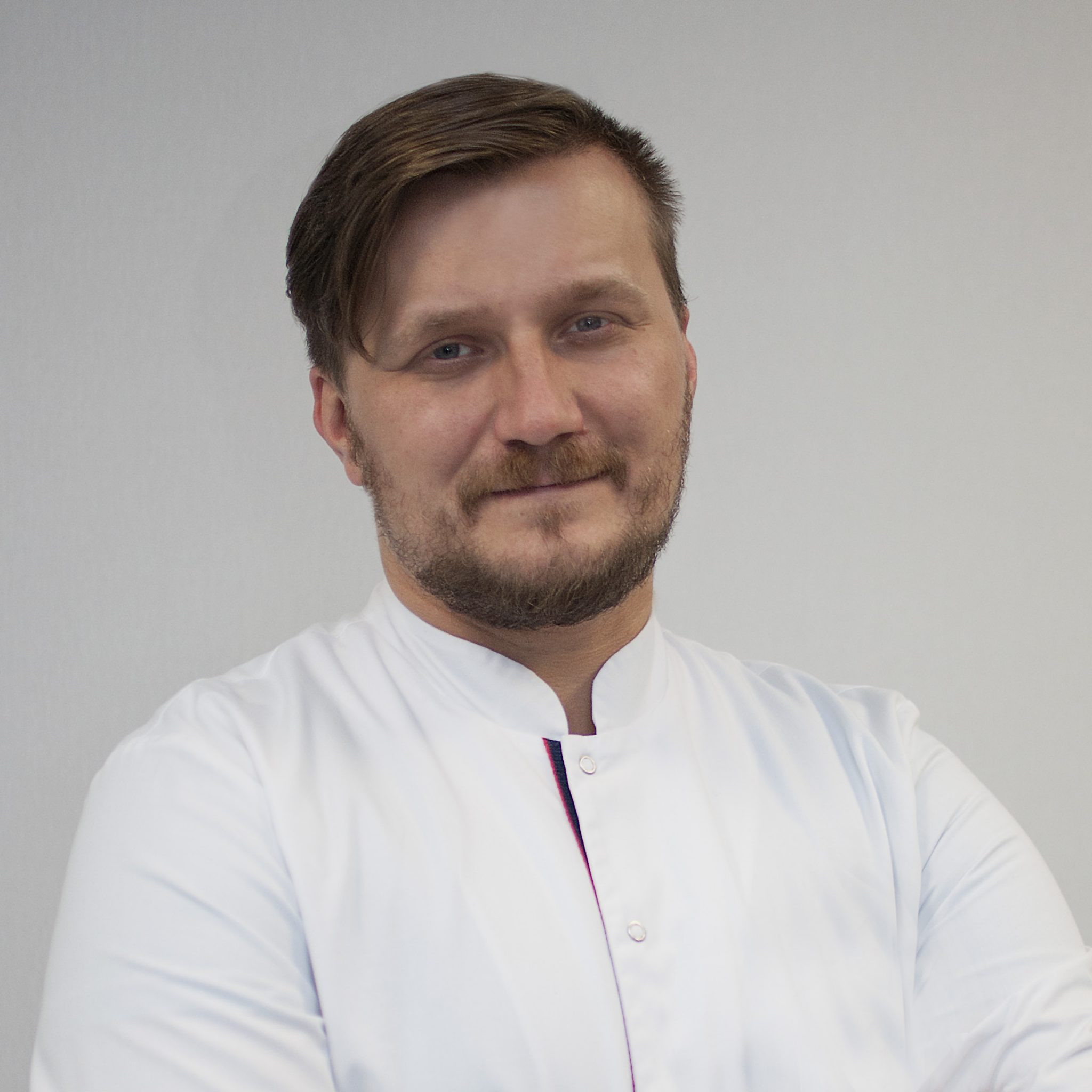 specialist in orthopaedics and traumatology
A graduate of Karol Marcinkowski University of Medical Sciences in Poznan, specialisation: orthopaedics and traumatology.
Doctor Woźniak is a court expert in orthopaedics and traumatology. He is a member of the Polish Orthopaedics and Traumatology Association, AO Trauma Europe (an international organization for the treatment of musculoskeletal injury) and the European Society of Sports Traumatology, Knee Surgery and Arthroscopy (ESSKA).
He specialises in surgical treatment of fractures (upper and lower limbs, pelvis), sports injuries and joint degenerative diseases. He performs such procedures as treatment of upper and lower limb fractures, treatment of limb and muscle ligament injuries, knee arthroscopy, reconstruction of ankle and knee ligaments, knee and hip replacement, corrections of bunions and hammer toe deformities, carpal tunnel syndrome release and Dupuytren's contracture surgery.
Office hours
Specialist Clinic Orthopaedic

Monday 3 pm – 5 pm