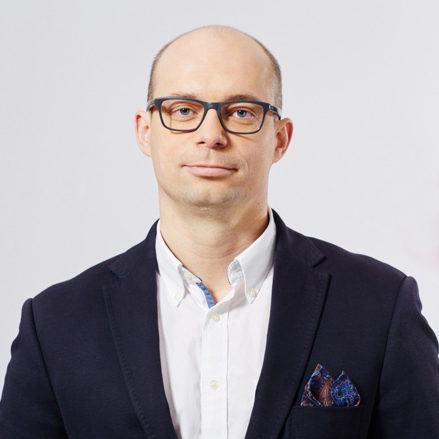 specialist in orthopaedics and traumatology,
head of the Department of Orthopaedics
Specialist in orthopaedics and traumatology, Senior Doctor at the Department of Orthopaedics and Traumatology of the Provincial Hospital in Poznan.
He was awarded a PhD degree for thesis 'Comparing the outcomes of the surgical and conservative treatment of the acromioclavicular joint separation'.
His professional interests include knee arthroscopy, knee ligament reconstruction, hip and knee replacement, fixation of upper and lower limb fractures, sports medicine and sports injuries.
Doctor Kujawiak participated in a number of courses and conferences on orthopaedics and traumatology. He is a member of the Polish Orthopaedic and Traumatological Society, the European Society of Sports Traumatology, Knee Surgery and Arthroscopy (ESSKA) and the Polish Society of Arthroscopic Surgery.
Office hours
Specialist Clinic Orthopaedic

Wednesday 1 pm – 3:45 pm