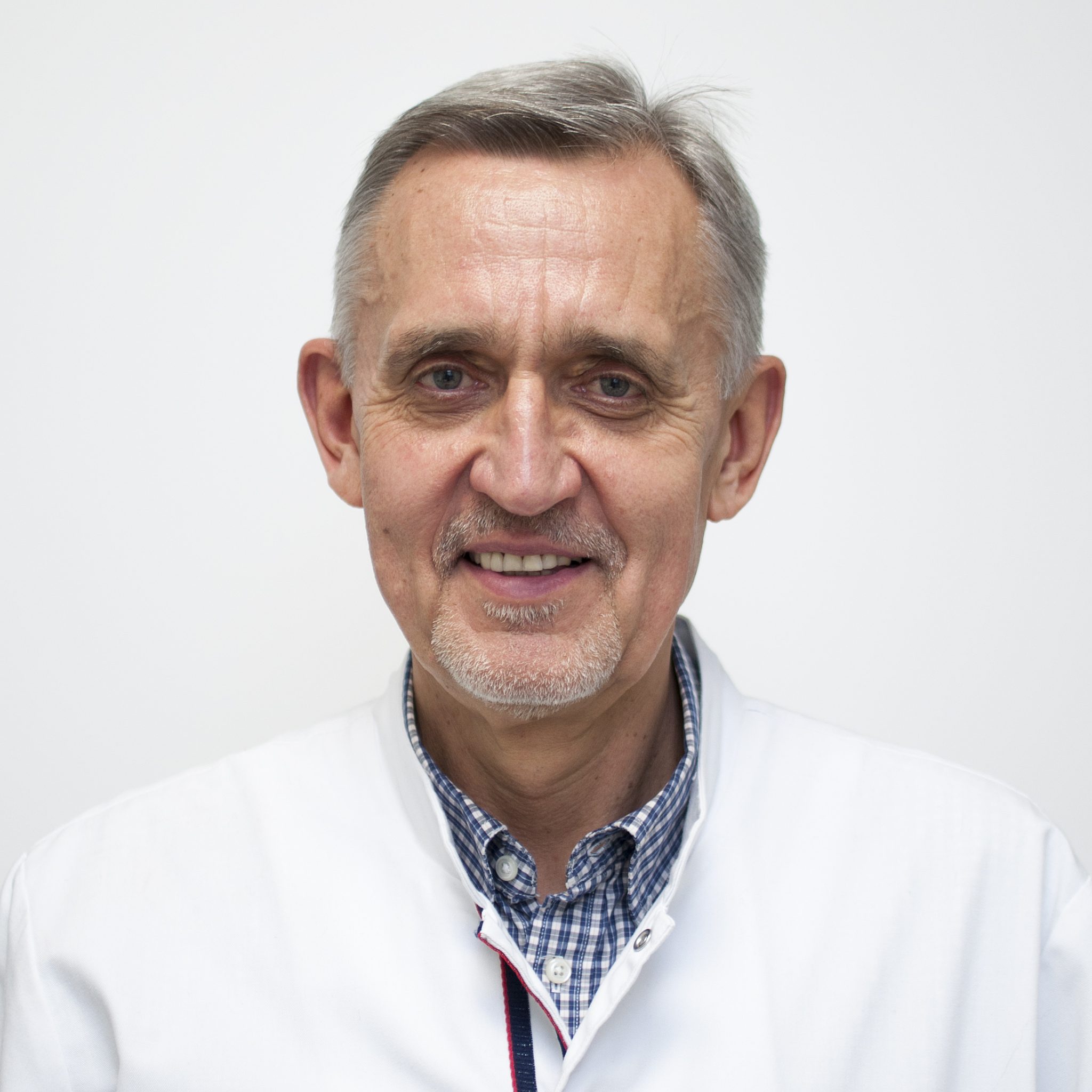 specialist in general surgery,
specialist in vascular surgery,
specialist in angiology
He is a specialist in general and vascular surgery, and angiology. In 2003 he was awarded the title of professor. During his career he has completed a number of internships abroad, for example in Belgium, the United States and Germany. Between 2004 and 2006 Professor Chęciński was the President of the Polish Society for Vascular Surgery. Since 2004 he has been the Head of the Department of General and Vascular Surgery and Angiology of the University of Medical Sciences in Poznan, located at the Ministry of the Interior's health facility. He has also been the Chairman of the Ethics Committee of the University of Medical Sciences in Poznan since 2012. In 2013 he was elected Vice-Dean for University Hospitals at the Faculty of Health Sciences.
Professor Paweł Chęciński is a member of many scientific societies and associations. He is also an author of over 245 research papers, editor of a number of books and a supervisor of PhD, MD and BSc projects.
The main focus of his professional activities is:
vascular surgery — diseases of carotid and vertebral arteries, chronic limb ischaemia, aneurysms of aorta and peripheral arteries, chronic venous insufficiency (including lower limb varices), lymphedema, vascular malformations;
general surgery — gastrointestinal surgery, endocrine surgery, skin and soft tissue neoplasms, aesthetic surgery.
Office hours
Specialist Clinic Vascular Surgery

Tuesday 1:30 - 4 pm
Thursday 1:30 - 4 pm