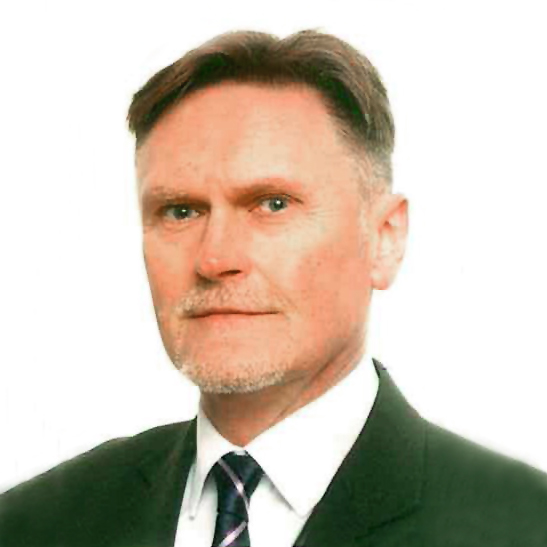 cardiac surgery specialist
In 1980, Paweł Kwinecki began his studies in the Faculty of Medicine, Academy of Medicine in Poznań (currently Poznań University of Medical Sciences). After 5 years of studies he took a one-year internship in France as an auditing student at the Cardiac Surgery Department and Centre of Experimental Surgery at Henri Mondor Teaching Hospital in Creteil near Paris. He graduated in 1987 and a year later, after completing residency training, took up the post of assistant in the Cardiothoracic Surgery Department of the Academy of Medicine in Poznań.
Dr Kwinecki completed first-degree specialty training in General Surgery in 1991, and second-degree specialty training in Cardiac Surgery in 1996. He received a Ph.D. degree in 1997. In 1991, he completed a six-month internship under Prof. De Riberolles in the Department of Vascular and Cardiac Surgery, St Jacques Teaching Hospital in Clermont-Ferrand.
Dr Kwinecki worked as an assistant professor in the Cardiac Surgery Department of the Academy of Medicine in Poznań until 2002, when he received an invitation to co-found the first private cardiac surgery centre in Poland: The Lower Silesia Centre for Heart Diseases MEDINET in Wrocław. In February 2002 he became Head of the Cardiac Surgery Department in Medinet Hospital and has held this position ever since with notable achievements to his credit. Recently, his department achieved one of the lowest mortality rates in the country. Dr Kwinecki steadily extends the range of surgical procedures performed in the department (MIDCAB, OPCAB, mitral valve reconstructions, aorta surgery, complex cardiac surgery combined with other procedures involving: carotid arteries, lung tumours, kidney tumors, etc.).
Dr Kwinecki refined his skills and increased his knowledge by participating in internships and trainings such as Professor Carpentier's Le Club Mitrale in Paris (2002), minimally invasive surgery training with Prof. Jegaden in Lyon (2006) and Dr Glauber in Massa (2009), mitral valve surgery training in Milan with Prof. Alfieri (2003) and aortic surgery training with Prof. Paweł Urbański in Bad Neustadt (2005). He also co-founded a new cardiac surgery department in Ghardaïa, Algeria, in the Sahara Desert.
He is an author and co-author of numerous conference communications and articles. He has consistently supported a large student society which conducts its activities in the Cardiac Surgery Department of Medinet Hospital. As a result of this collaboration, many papers were presented on scientific meetings, conferences and congresses in Poland and abroad.
Dr Kwinecki was awarded by the President of Poland with a Silver Cross of Merit in 2005 and with a Gold Cross of Merit in 2013 for his commitment and outstanding work.
Office hours
Specialist Clinic Cardiac

Please contact the hospital reception