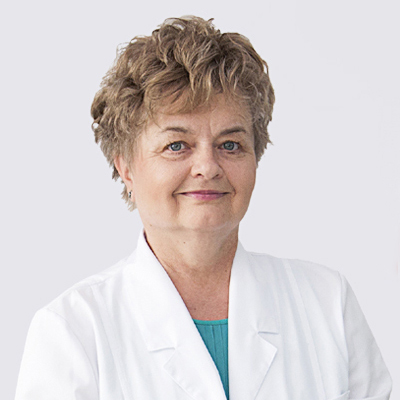 Eye diseases specialist,
Refractive Surgery Coordinator
Experienced ophthamologist, graduated from the Medical University in Poznan. Professional skills gained in Ophthalmic Departments in France, in L'Hopital Civil Strasbourg and L'Hotel Dieu in Paris, also in Poland, in J.Struś Clinical Hospital No. 2 in Poznan.
An active participant of the French Society of Ophthamology meetings and a court expert in the field of ophthamology at the District Court in Poznan (2000-2006).
Since 2001 she has been involved in retinal laser therapy  and since 2002- refractive surgery.
Member of the European Society for Cataracts and Refractive Surgery
Office hours
Specialist Clinic Ophthalmology

Tuesday: 9:00-12:00