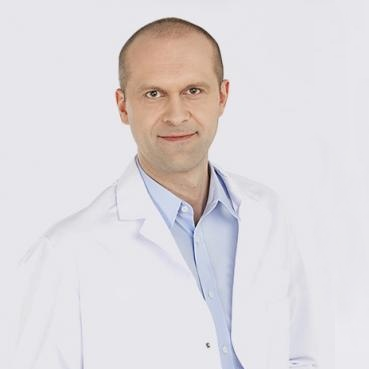 Eye diseases specialist,
Cataract Surgery Coordinator
Ophthalmologist with many years of experience in cataract surgery, laser therapy and refractive surgery.
Member of prestigious international organisations of ophthalmologists and optometrists: American Academy of Ophthalmology (since 2005) and the European Society of Cataract and Refractive Surgeons (since 2004). He is the only member from Poland in the User Group for Laser Interference Biometry. Lecturer at ultrasound courses in Europe, Asia and the United States. The only doctor in Poznań who holds valid certificates in AF tests and OCT issued by Digital Angiography Reading Center and Duke University.
Office hours
Specialist Clinic Ophthalmology

Tuesday 3:00-8:00 pm
Thursday 3:00-8:00 pm