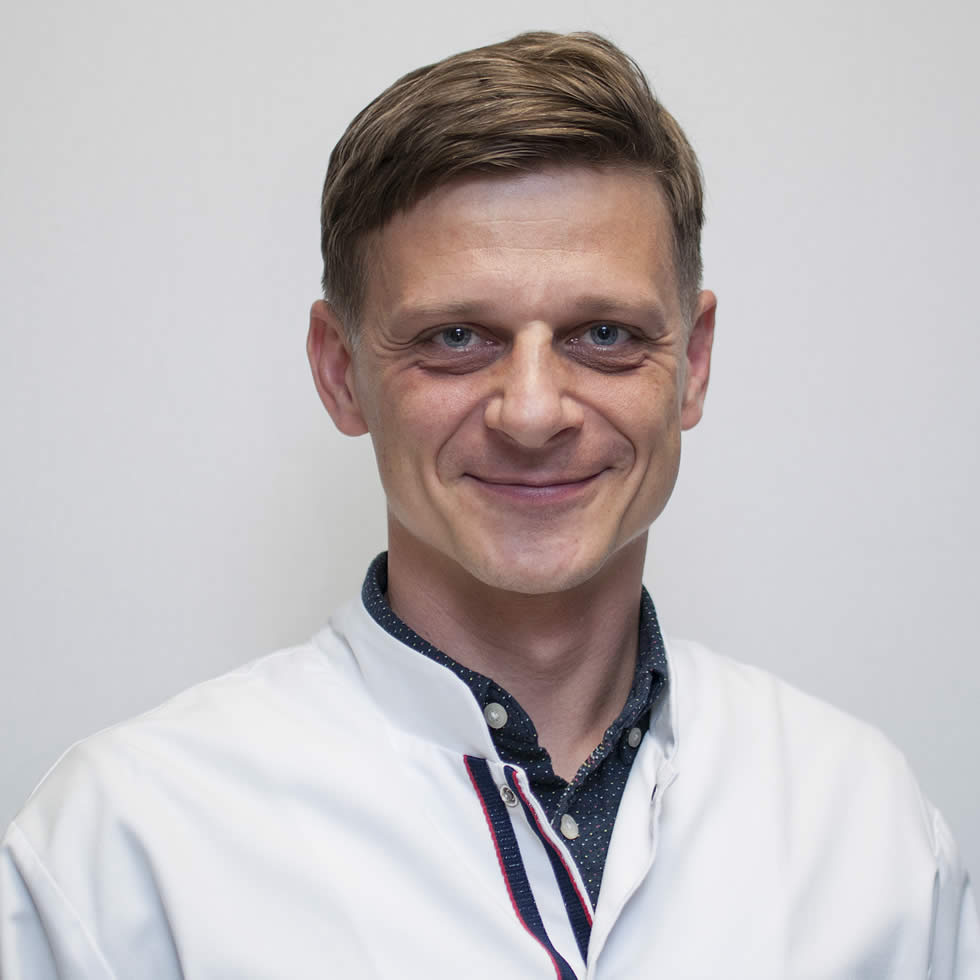 specialist in orthopaedics and traumatology
He graduated from the University of Medical Sciences in Poznan.
His professional interests include treatment of the consequences of injuries of the musculoskeletal system, degenerative knee disease and corrections of deformities, in particular bunions. Dr Popow's leisure interests include sports such as football, skiing and snowboard.
Office hours
Specialist Clinic Orthopaedic

Friday 3 pm – 6 pm