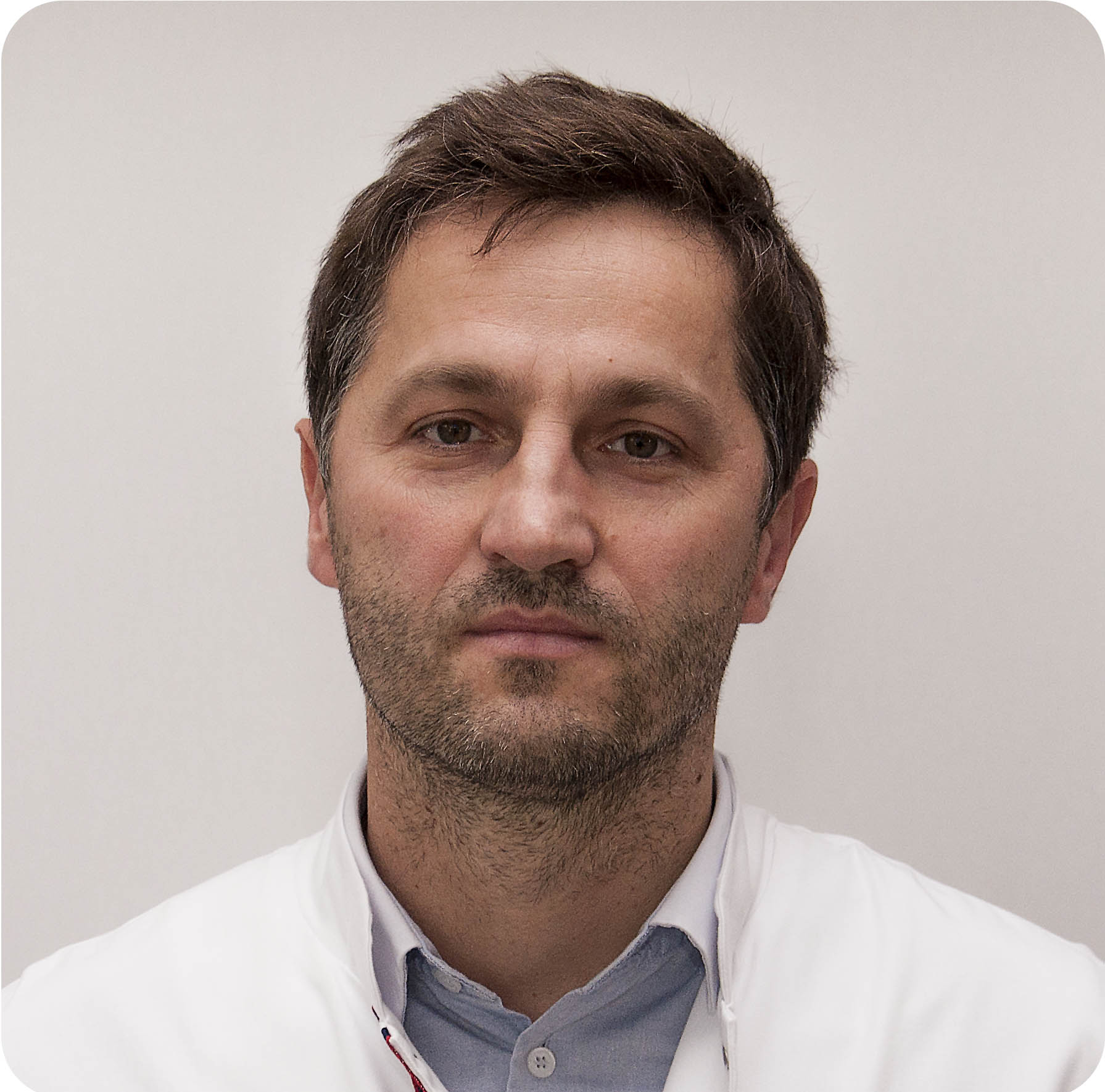 specialist in orthopaedics and traumatology
He graduated from the Faculty of Medicine I of the University of Medical Sciences Poznan in 2001.
He has gained experience working at the orthopaedics department of the Greater Poland Orthopaedics and Trauma Surgery Centre (2001-2008), the Department of the Trauma Surgery of the University of Medical Sciences in Poznan (2008-2010) and the Orthopaedics and Traumatology Department of the General City Hospital in Poznań (2010-now), where he has held the position of deputy department head since January 2016. Since 2016 he has been consulting and performing surgeries at St Wojciech Hospital.
His wide experience in orthopaedics, daily practice at the operating theatre and participation in a number of courses and internships enhance his professional qualifications and make him an experienced operator. Doctor Niciejewski has authored many publications in specialist Polish and foreign periodicals. In his daily practice he performs computer-navigated implantation of hip and knee joints, taking advantage of his interests in computer-assisted medicine, in particular in the area of orthopaedics, and the profile of the Orthopaedics Department (focusing on the replacement of large joints of lower limbs). Over the recent years he has been performing standard orthopaedic surgeries (endoscopies, ligament reconstructions, corrections of foot deformities, procedures for compression syndromes) as well as more complex procedures. On average he performs about 150 hip replacement procedures and 50 knee replacement procedures a year.
He is an extraordinary member of the Polish Orthopaedic and Traumatological Society.
His main passions include sports (triathlon) and travel.
Office hours
Specialist Clinic Orthopaedic

Friday 11:30 am – 1:30 pm